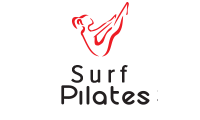 Surf Pilates Montréal provides circuit training on surfboards and reformer pilates tables. To make sure each individual is well attended to, the small private classes offered at the sports centre are limited to no more than eight participants. Our training sessions are unique, exciting, safe and above all fun. Our mission is to convey our passion for training and wellness. Surf Pilates Montréal gives workers the opportunity to centre themselves, find peace of mind, be physically fit, feel energized, and align their body, mind and soul. We offer an unparalleled experience—prepare to get in shape, have a beautiful silhouette, improve your posture, become more flexible and lower your stress levels. Our facilities are located at 27 Prince Street in the Old Port of Montreal.
For more information: https://surfpilatesmontreal.com/
To redeem this discount, contact Marie-Christine at 514-915-1717 and mention your status as an AMBAQ member!