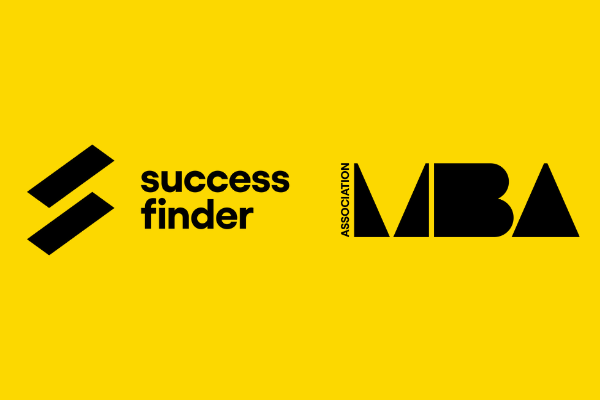 The Association of MBA's of Quebec (AMBAQ) and SuccessFinder are pleased to announce a new partnership. The firms will collaborate to offer AMBAQ members a powerful personality tool to deliver significant insights into their behavioral profiles and how these relate to career development opportunities.

SuccessFinder is a Montreal-based technology company specialized in human resources and behavioral analytics. It helps organizations significantly improve the accuracy of their behavioral data to predict success when recruiting, developing, and promoting their talent. Its behavioral profiles are also used by individuals and consultants across the globe to gain actionable insights for career development.

Charles Guay, President and Chief Operating Officer of SuccessFinder, states "we are thrilled to be partnering with the AMBAQ to support MBA members with hyper-relevant behavioral insights on their unique personality profiles. Self-awareness is an important element in any business professionals' toolbox, and we could not be happier to equip so many Quebec leaders with this knowledge."

"Self-awareness has been cited as the most important capability for leaders to develop", according to the authors of How to Become a Better Leader, which was published in the MIT Sloan Management Review. "Successful leaders know where their natural inclinations lie and use this knowledge to boost those inclinations or compensate for them" confirms the 2018 Forbes article Great Leadership Starts with Self-Awareness.

"I am particularly proud of this association with SuccessFinder", said Luc Bisaillon, Chairman of the AMBAQ Board of Directors. "This new offer for our members is an integral part of the mission we have been pursuing since 1974, that of promoting and valuing the MBA designation in Quebec. With SuccessFinder, MBAs will get to know themselves better and discover what really drives them. This partnership will also allow all MBAs preparing for a career transition to make choices that reflect their personalities and interests."

About AMBAQ

The Association des MBA du Québec who upholds the mission of promoting its members and the title of MBA, is dedicated to being the organization that gathers together the entire MBA community, including Francophones, Anglophones, students and graduates. AMBAQ offers a variety of discussion platforms focused on excellence, leadership and innovation in the field of management.

For more information, visit ambaq.org and follow on LinkedIn.

About SuccessFinder

SuccessFinder is a Montreal-based technology company specialized in human resources. With its unrivalled behavioral assessment and powerful cloud-based platform it delivers both the technology and analytics for confident predictive hiring and talent management decisions.

SuccessFinder understands and explains people like no one else. Coupled with an expertise in developing predictive models, this clarity empowers their clients to make data-driven decisions about their talent and maximize their people. SuccessFinder is leveraged by more than 550 user organizations.

Their mission is to unlock opportunities for people and organizations to achieve their full potential. Every time.

For more information, visit successfinder.com and follow on LinkedIn.