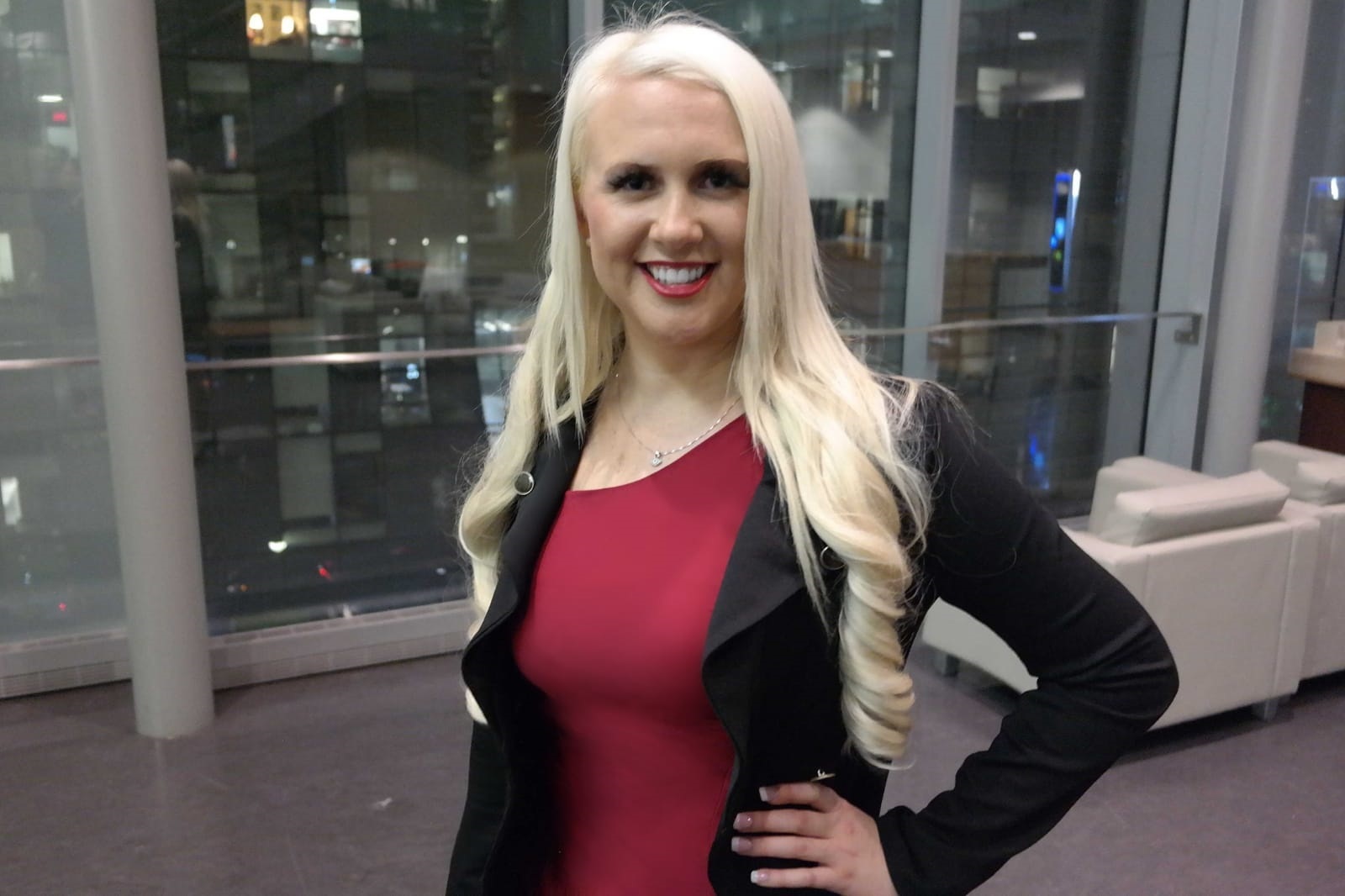 For the seventh year running, the Collège des administrateurs de sociétés (CAS)—a proud partner of the Association des MBA du Québec (AMBAQ)—is pleased to award the AMBAQ-CAS Scholarship to a member of Quebec's MBA association. This year, the privilege went to Kristy Pealow, Marketing Director for TRANSTEX and E-SMART. The scholarship entitles the winner to take the College's specialized training in SME governance.
The management of the Collège des administrateurs de sociétés and the Board of Directors of AMBAQ would like to thank all the candidates who participated in the competition. The high quality of the submitted applications generated much enthusiasm and discussion within the Selection Committee and reflected AMBAQ members' strong interest in good governance.
The training will allow Ms. Pealow to develop her business management skills and help her advance both her volunteering and social causes involvement in non-profits such as the West Island Cancer Wellness Centre.
We met with her and asked her a few questions.
So, first off, you work in marketing for two SMEs (sister companies): TRANSTEX, a manufacturer of aerodynamic solutions, and E-SMART, a software developer in intelligent speed adaptation using real-time geolocation. Can you describe your role?
For the past four and a half years, I've held the position of Marketing Director for TRANSTEX and E-SMART. My role is to help contribute to the strategic planning for both companies. The management team and the Board of Directors rely on my advice to evaluate the market potential, define the company's marketing policy and manage project implementation in collaboration with our various teams. I'm also responsible for scoping out growth opportunities, putting together presentations for venture capitalists to secure investment funds, as well as conducting market research and analysis that have led to several acquisitions which in turn contributes to the attainment of our EBITDA targets.
We've all experienced adjustments and uncertainties related to COVID-19 over the past few months. What have your challenges been and how have you adapted to this new reality that we must now learn to live with?
It was not easy at the beginning of the crisis, but our teams quickly adapted and demonstrated tremendous resilience and creativity. Communication channels were rapidly put in place, and the management team actively listened to the internal teams, customers and partners to support them in their challenges. This proved to be an accelerator in our agile transformation and this is just the beginning.
What did you take away from your EMBA training and how does it help you in your role as marketing director or in your volunteer engagements?
The EMBA training helped me build high-level management skills, but it also nurtured my intellectual curiosity, resilience, interpersonal skills, empathy, and agile state of mind. Beyond gaining practical hands-on expertise, I also developed soft skills—social, emotional, behavioural and cognitive. Another important aspect that I appreciated was the multiculturalism and inclusiveness. I had the opportunity to collaborate with international peers and Trade Commissioners on presentations in Singapore, Malaysia and Vietnam. I feel fortunate to be able to bring these key managerial qualities to my professional toolkit, especially given today's increasingly complex business environment and my involvement in non-profit organizations.
You've been a mentor at Concordia University for 10 years. As a mentor, what advice would you have for young MBA students or those contemplating an EMBA?
The first thing I'd say is that resilience and discipline are key. EMBA training demands a personal investment. I compare it to a marathon. Second, you have to be a "team player": most of the work is done in teams, so expect tough and difficult negotiations and conversations. Another important aspect is the support of your loved ones—I would recommend talking to the people close to you to enlist their support. Finally, you need to remember to take care of your body and your mental health by keeping up a healthy lifestyle, which includes nutrition, sports and meditation.
Finally, what are your professional and administration-related goals for the coming years?
Given that I work in a complex and fast-paced business environment, and to prepare for future opportunities, I'm continuing to learn and hone my skills by doing certifications and working with executive coaches and mentors. I am also proud to be part of the BDC Capital Women in Technology Venture Fund, which supports the creation of a robust ecosystem to help women in the technology sector. I'm fortunate to have the trust of a CEO who appreciates my global vision and managerial skills focused on business management and strategy. In fact, he recently encouraged me to apply for the fall cohort of the Trade Accelerator Program (TAP) for International Commerce with Export Montreal and the Chamber of Commerce Montréal Metropolitan.
About the College of Corporate Directors
The Collège des administrateurs de sociétés was created in 2005 through a partnership agreement between the Autorité des marchés financiers, the Caisse de dépôt et placement du Québec, the Université Laval Faculty of Business Administration and the Ministère du Conseil exécutif du Québec. It is a leader in director training and the only university certification program in corporate governance in Quebec. The College contributes to developing and promoting good corporate governance by offering recognized training at the forefront of best practices.
To find out more about the College's specialized training, visit the website.